Annual Service For Woodburning / Multi-Fuel Stoves and Fires
Servicing instructions for your particular appliance are given in your Installation and Users Instruction Manual.
The following information, however, is given as a general guide to what a service would include:
Allow the appliance to cool
Remove all the following internal parts – baffle, firebricks, grate and ashpan. Take care handling the bricks as they can become fragile after a period of use.
Vacuum any remaining ash and debris from inside the appliance
Clean the internal surfaces using a wire brush and scraper as required. Vacuum and resulting debris
Clean the grate and any grate parts with a wire brush and check for any damage, replace any damaged parts
Clean the firebricks with a soft brush, check the bricks and although some surface wear and tear will occur with use, damaged or broken bricks should be replaced
Re-fit all cleaned internal parts and replacement parts
Remove the glass from the door and discard old or worn rope seal
Clean old glue from the groove which held the rope seal
Replace the rope seal, gluing into place with a thermic seal adhesive, and re-fit the glass
Lightly oil the door catch mechanism and hinge pins
To refresh the exterior look of your stove or fire, aerosol paint or colloidal black cleaner is available for most painted finishes. Enamelled surfaces should only be cleaned with a lightly dampened, soft cloth only.
Please see the attached safety guide for your solid fuel appliance
https://solidfuel.co.uk/pdfs/Safety_Guide_For_SolidFuel_Users.pdf
Solid Fuel Safety Report Enquiry...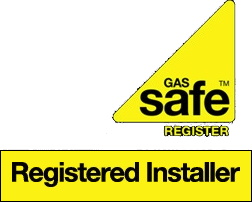 You're in Safe Hands
Our Plumbers are highly qualified and Gas Safe Registered.