What is an Electrical Installation Condition Report?
Previously named Periodic Reports, an EICR (Electrical Installation Condition Report) is a survey and report into the condition of the wiring of a property – sockets, switches, lighting and fuse board. The Report outlines any aspects of the installation which require attention, and shows their priority as below:
C1 - Danger present. Risk of injury. Immediate remedial action required.
C2 - Potentially dangerous – urgent remedial action required.
C3 - Improvement recommended.
If any Code 1 or 2 faults are present, the overall rating will be 'unsatisfactory' meaning there are immediate risks to both the property and tenants. These should obviously be rectified as soon as possible to prevent injury, or legal repercussions if you intend renting the property.
We can also provide a competitive quote to fix items not up to current standard. We also provide an amended EICR or Domestic Installation Certificate following these works at no charge.
EICR Regulations
"The Electrical Safety Standards in the Private Rented Sector (England) Regulations 2020". In simple terms, this means every rented property in England that doesn't have a valid electrical safety certificate MUST have one by April 2021 or sooner, depending on the tenancy arrangements. These arrangements are as follows:
Any property that has a new rental agreement commencing from the 1st July 2020, has to have a valid certificate supplied to each tenant within 28 days.
Any existing/long term tenancies that don't have a valid electrical safety certificate must have one by 1st April 2021.
Integrity and degradation of the wiring
Damage to electrical accessories including sockets and switches
Ensuring the property complies with relevant BS7671 regulations
Any rental property deemed not to be adhering to the new legislation can potentially lead to the landlord being fined up to £30,000.
This brings England closer to the "Housing (Scotland) Act 2014", where EICR's have been similarly enforced on rental properties since December 2015.
Electrical Installation Condition Report Enquiry...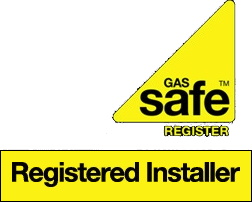 You're in Safe Hands
Our Plumbers are highly qualified and Gas Safe Registered.